Wooden Runabout
Mark Bronkalla of Waukesha, Wisconsin, built this Glen-L Riviera wooden runabout using WEST SYSTEM Epoxy. The Riviera is a 20′ double cockpit traditionally styled wooden runabout. It was built with cold molded construction techniques (epoxy and wood laminations). Top speed as measured by a GPS is 53 mph! For construction photos and building information, visit www.bronkalla.com.
---
13′ Single, Cedar/ Epoxy Canoe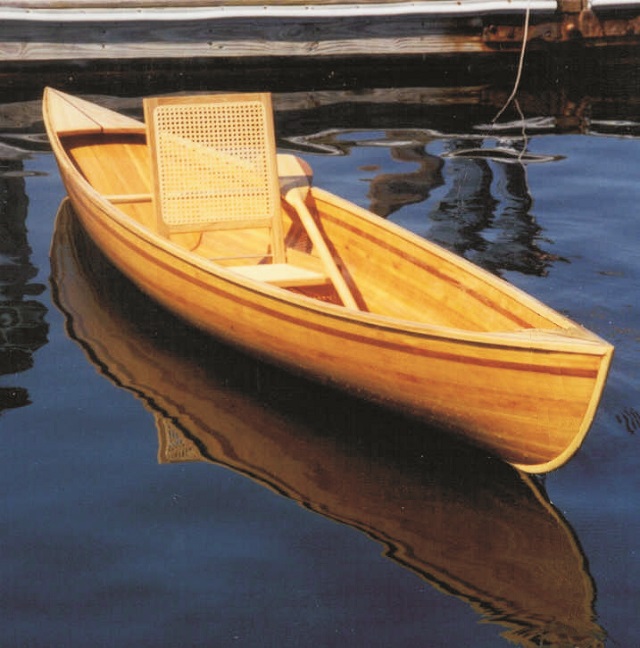 This 13′ single, cedar/ epoxy canoe was built by Stephan Bradley F Bradley Boatworks, Boynton, Florida. He recently completed a day tripper canoe and is working on an 18′ power boat.
---
Handcrafted  Mahogany Furniture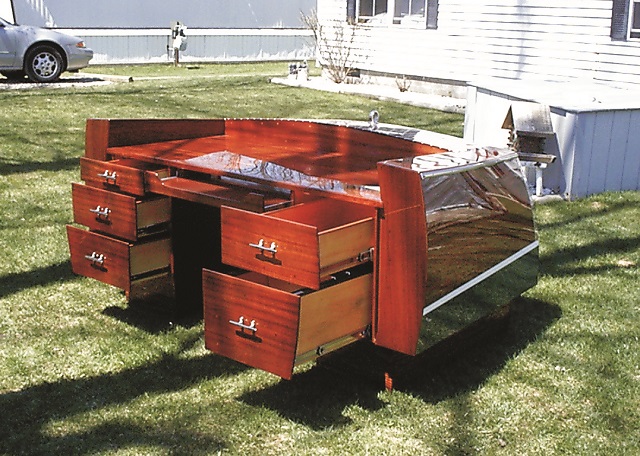 These handcrafted solid mahogany pieces are one of a kind and are never mass-produced.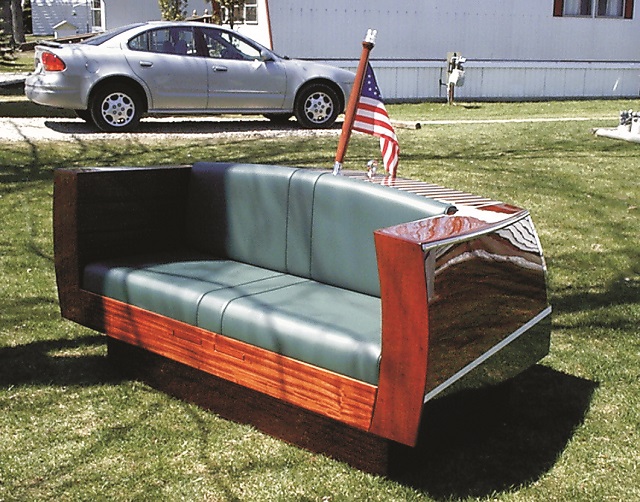 They are built and finished with the same materials used to build actual wooden runabout hulls.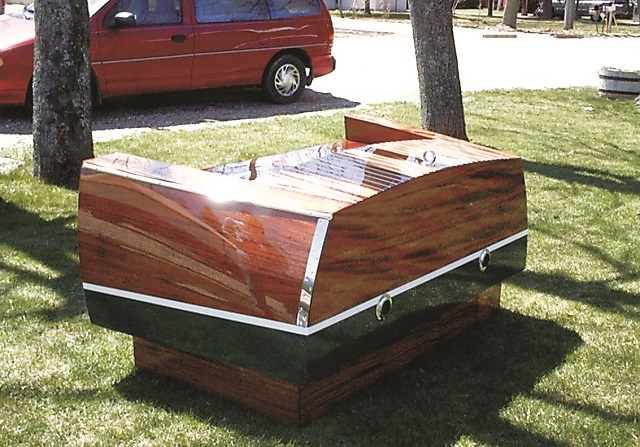 Dave Wrzesinski of Houghton Lake, Michigan, can build furniture to match a classic wooden runabout. Learn more at marineservicesunlimited.com.
---
The Constellation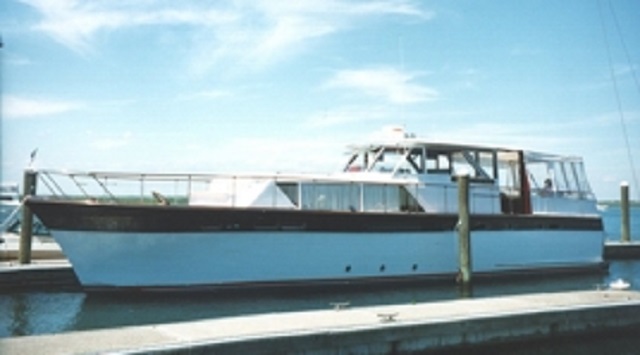 "Chris Craft is well known for their beautiful and seaworthy motor-yachts such as the Constellation. The Constellation, affectionately called 'Connie' by their loyal owners, was perhaps the most sought-after yacht of all time. Well built, fast, rugged and seaworthy, they were the flagships of the Christ Craft or corporation."
So begins the introduction to Ton Kenny's website, www.ftkltd.com. This site details the restoration of his 1961, 55′ Christ Craft Constellation, Independence. The restoration is extremely well documented and you'll get the full tour of a classic boat inside and out.
---
450 Hours and about $850.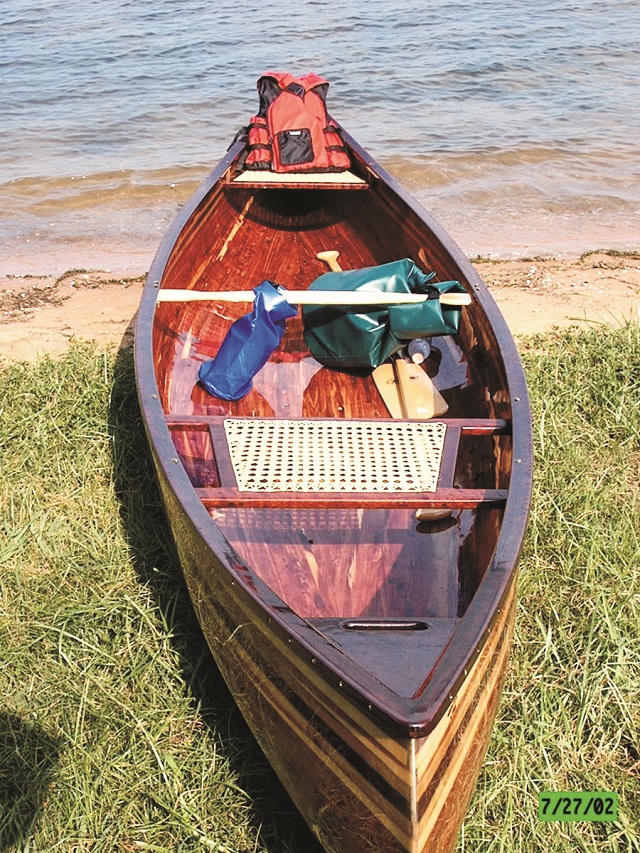 Rather than use staples to stripe his canoe, Al Stokes of Huntsville, Alabama, clamped each strip in place, using about 50 clamps and wedges. The hull is eastern Tennessee cedar, with mahogany gunwales, seat frames, and accents. The two light color strips are western cedar. He used both Building A Strip Canoe, by Gil Gilpatrick and Canoecraft, by Ted Moores as guides. He completed the project in about 450 hrs for about $850.
---
Carbon Fiber Cover Panels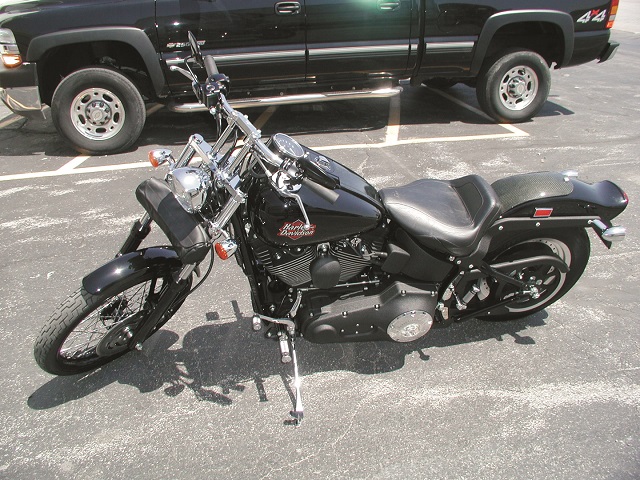 Christ Davis and Daryl Brunette, a GBU employee, built carbon fiber cover panels for the gas tank (above) and rear fender of Chris' 2002 Harley-Davidson NightTrain Softail. For the tank panel, they made a female mold by casting plaster a stock plastic panel. After waxing the plaster mold, they laid up the woven carbon fiber using WEST SYSTEMS 105/207 epoxy, the vacuum bag clamping method. They applied a couple of coats of 105/207, and then finished it with clear, flexible automotive bumper paint.
---
Stitch & Glue Sailing Dinghy with WEST SYSTEM Epoxy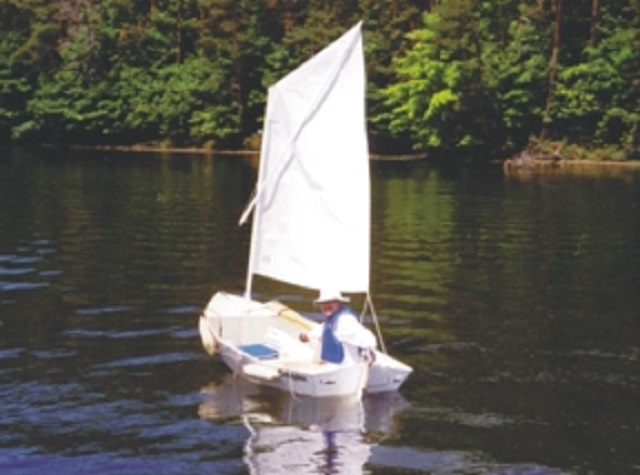 Troy A. Cain, from Pittsburgh, Pennsylvania, built this stitch & glue sailing dinghy with WEST SYSTEM Epoxy using plans from the internet.