Eric Molsted's 26′ cruiser
Eric Molsted of Sisters, Oregon recently completed and launched this 26′ cruiser. The hull is strip-planked 1″ x 7/16″ hemlock, fiberglass inside and out. Eric used WEST SYSTEM Epoxy throughout. With a 25 HP outboard, this cruiser will do 14 knots. He hopes to scale the boat to 31′ or 36 ' with an inboard engine someday.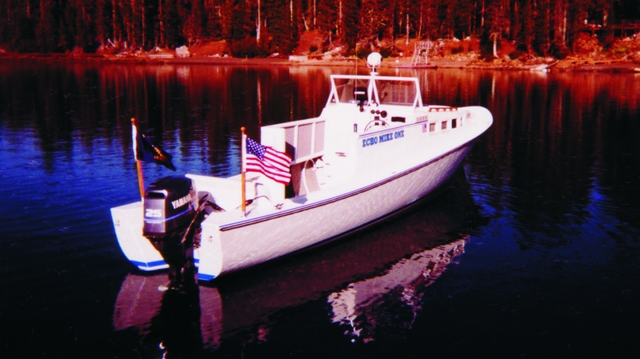 ---
---
1947 Crosley Inboard Restored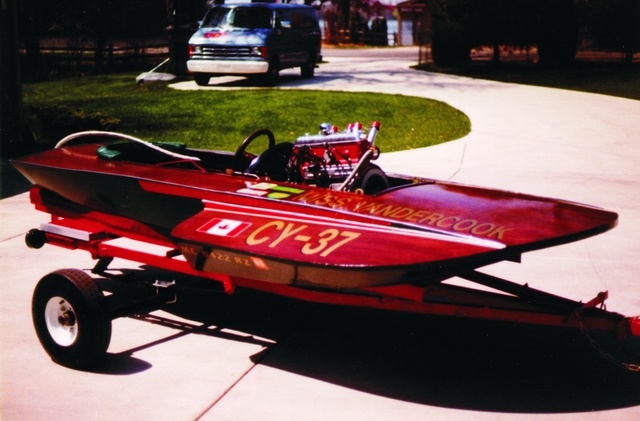 Michael MacFarland, using WEST SYSTEM Epoxy, restored this 1947 Crosley inboard, 48 cubic inch, three-point hydro. The boat was raced in Y- class in Toronto, Canada until the 1960s. She's been renamed "Miss Vandercook" for the lake she'll be tearing up at her new home in Jackson, Michigan.
---
Reproduction Chris Craft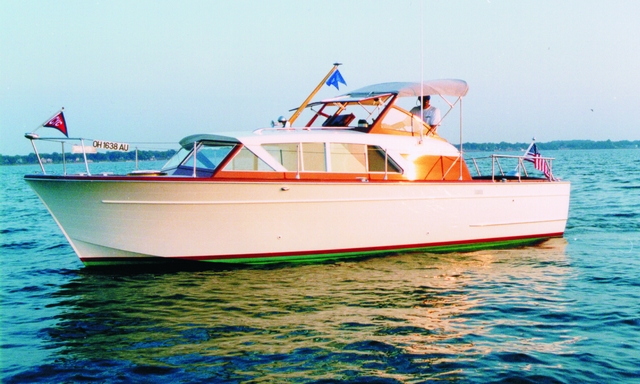 Riddle Boatworks specializes in custom built wood/ epoxy boats. This is a modern reproduction Chris Craft based on a 1959, 27′ model. It was recently built for a client and utilizes the best features such as large cockpit and on open cabin area. But it has a durable cold molded wood/epoxy hull, 6″1′ headroom, and other modifications make her a unique design. Riddle Boatworks is located in Lorain, Ohio.
---
Wicker Lotus Chair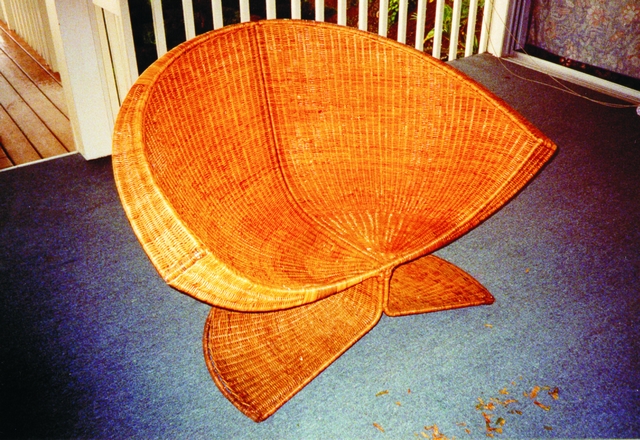 Jack Hillyer of Seattle, Washington inherited this wicker lotus chair. While the steel frame was in good shape, the wicker was broken in places and too brittle and fragile to use. He replaced the broken wicker and coated the entire chair with WEST SYSTEM Epoxy he had leftover from a previous project. He applied the epoxy with a brush, then he used a heat gun to warm the epoxy. He reports, "The epoxy thinned out perfectly and soaked into the wicker." He then applied three coats of urethane varnish for UV protection. Jack says he's sure he destroyed the chair's "antique" value, but it is now extremely strong and looks great. He's still looking for information on its age and origin.