Contender Class Single-Handed Racing Dinghy
This Contender class single-handed racing dinghy was built in Italy by Bonezzi in 1994. Joachim Rosler of New Canaan, Connecticut owns and races the dinghy. He finished the boat with WEST SYSTEM Epoxy and has built his own carbon fiber foils.
---
Everywhere up and down the East coast of Australia.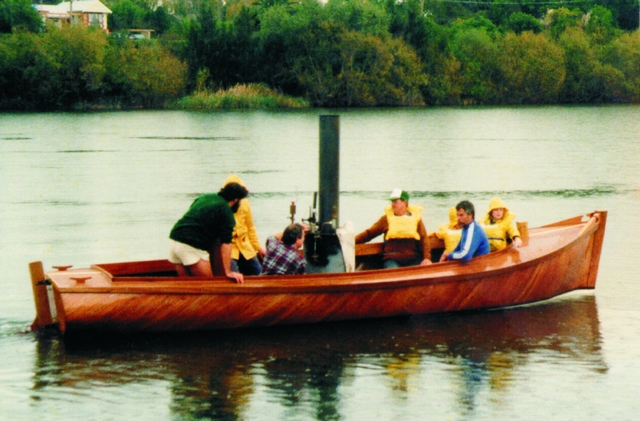 David Holmes of Ocean Shores, Australia sent this photo of his son's steam launch, Kelly Jean. He and his son built the hull of three layers of 2 mm plywood laminated with WEST SYSTEM Epoxy. Since it was launched in 1986, David reports it has been everywhere up and down the East coast of Australia.
---
Dana Hart of Hart Custom Cabinet and Furniture of Winston- Salem

This game table was built by Dana Hart of Hart Custom Cabinet and Furniture of Winston- Salem, North Carolina. WEST SYSTEM 105 Resin/207 Special Clear Hardener was used for the joining and to cast the top. Root beer bottle caps are used to complement the checkerboard and tic-tac-toe boards.
---
16′ canoe using WEST SYSTEM Epoxy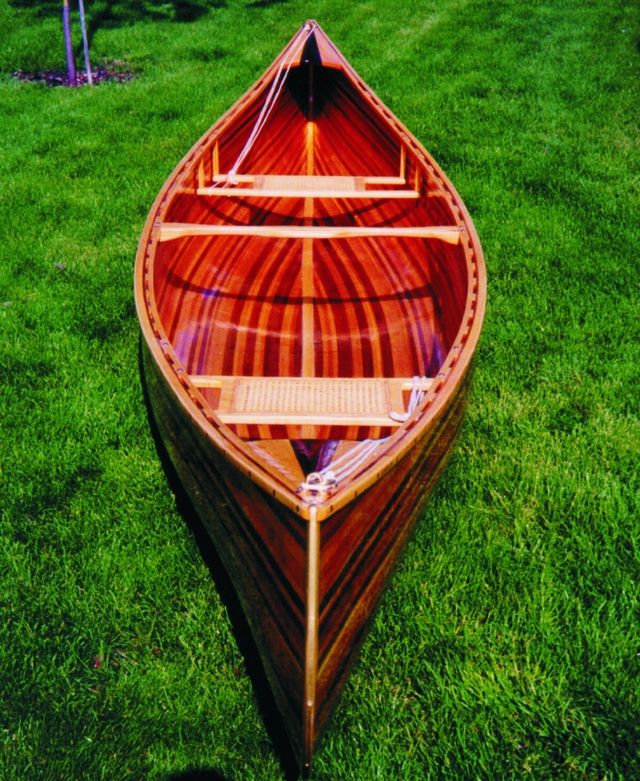 Tom Downs of Bushnell, Illinois built this 16′ strip canoe using WEST SYSTEM Epoxy. He used western red cedar for the wood-strip hull and ash, native walnut and cherry for the trim.
---
Scandinavian Cremation Urn

Carl Faxix of Beaver Island, Michigan calls this the ultimate Scandinavian cremation urn. He crafts these 36″ Viking longships of black walnut and cherry.
---
16 Pacific Class Boats now sail out of San Diego.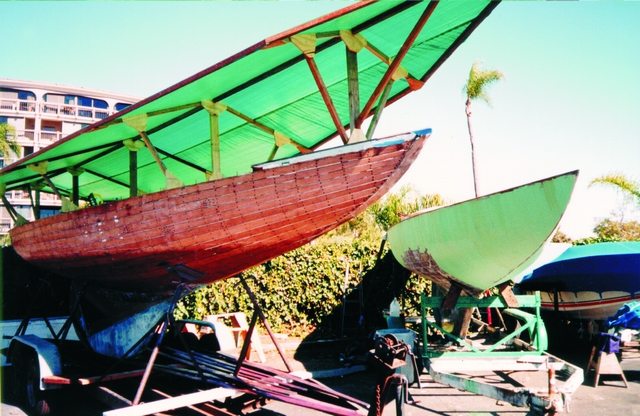 Eighty-five of these 31-10 Pacific Class mahogany sailboats were built by George Kettenburg in San Diego, California between 1930 and 1946. San Diego residents Bud Caldwell, John Sutphen, and others have been working to find and restore these beautiful boats. After a three month dry out, they use WEST SYSTEM Epoxy to repair frames, glue the seams, and coat and fair the hull. Between their group and Kohler Boatyard, they have rescued twenty-five of these boats. They report great success and are pleased that a fleet of sixteen now sails out of San Diego.
---
One of Richford High Schools Student-made Canoes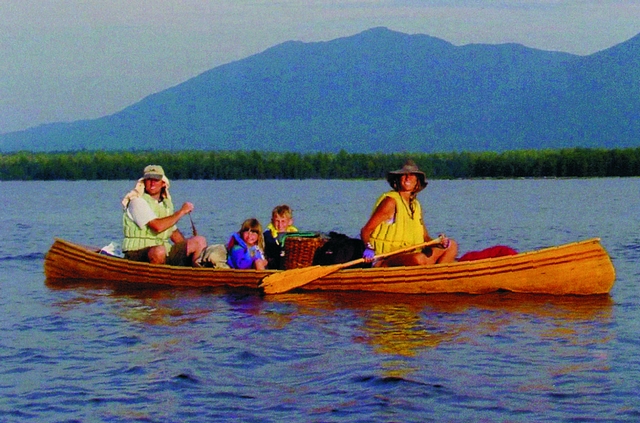 This is one of the canoes built by students at Richford High School in Richford, Vermont. Students have built a canoe a year for the last eight years. With a waiting list of three years, they plan on building two canoes next year. Each canoe is built by 6-15 students in class or as volunteers in a club. This canoe, number 7, is paddled by its owners, Louis and Kathryn Dundurand. Submitted by science teacher, John Little.
---
SVSU Cardinal Racing team shows off their SAE Formula car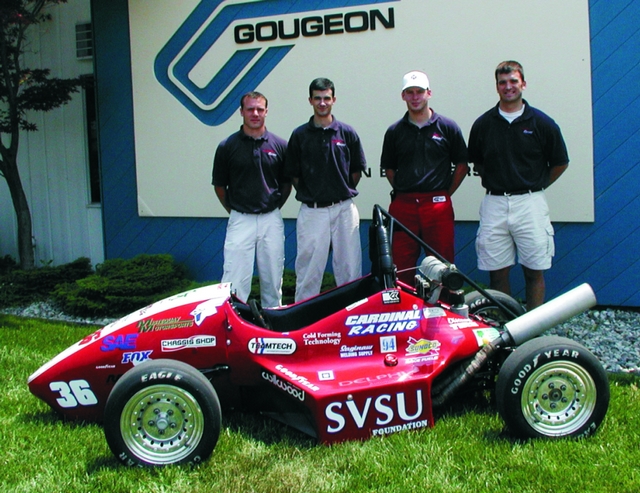 Members of the Saginaw Valley State University Cardinal Racing team shows off the SAE (Society of Automotive Engineers) Formula car they designed and built for the 2001 season. They competed against teams from 123 schools in North America to score points for cost, presentation, design, acceleration, handling, and endurance. The body was built of carbon fiber, foam, and epoxy. Shown here are Jeremy McClean, George Coppens, Dan Denessen, and faculty advisor Dr. Brooks Byam.