Ed Van Kirk's Guillemot Kayak
This Guillemot kayak (left) is the work of Ed Van Kirk of Constantine, Michigan. Ed built both of these kayaks of redwood and sugar pine, using Nick Shade's book The Strip-Built Sea Kayak as a reference. The double-seater is a Guillemot kayak, 20′ long with a 30″ beam and weighs 73 lb. The single-seater is a Little Auk kayak, 10′ long with a 29″ beam and weighs 43 lb. Ed has also built a 14′ Wee Lassie Two.
---
17′ Guillemot Kayak

John Vincent of Sidney, British Columbia built this modified 17′ Guillemot kayak. John used 3/8″ wide stripes, instead of the normal 3/4″ wide, so they would bend enough to create the graphic pattern he designed. This effectively doubled the construction time (about 700 hours total), but he is very pleased with the outcome. John used western red cedar, yellow cedar, mahogany, black walnut, Douglas fir, ebony (the eyes in the bow), and teak for integral carrying handles.
This elegant Guillemot kayak is coated with four coats of WEST SYSTEM 105 Resin/205 Fast Hardener. Graphite powder was mixed with epoxy and applied to the bottom for abrasion resistance and an easy means to remove scratches by re-coating. John says it also looks very sharp when the boat is upside down.
---
Arch Davis Ace 14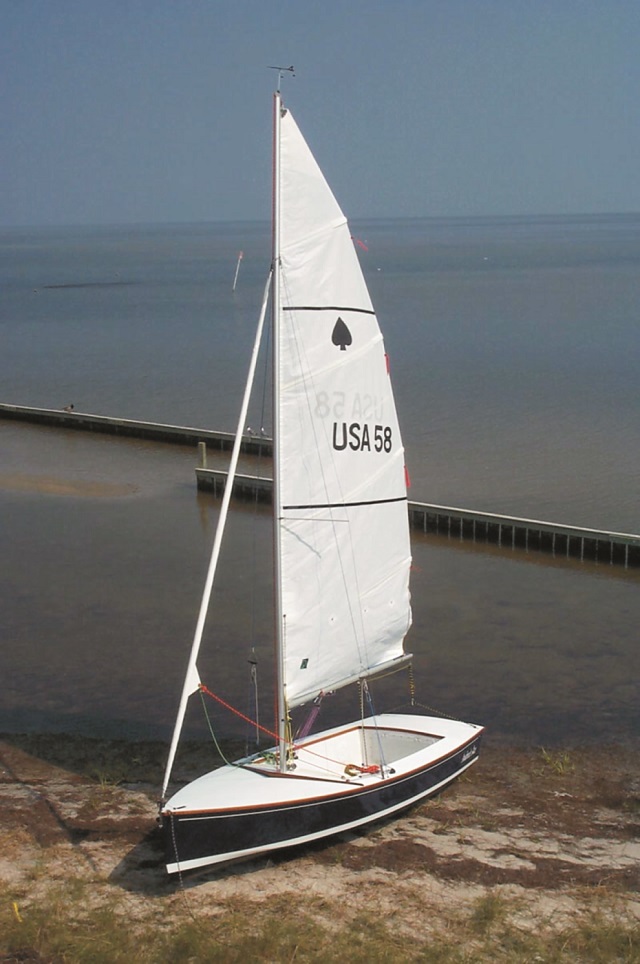 John Devine built this Ace 14 for his son over two and a half year period. The Arch Davis design is a high-performance, hard chine, centerboard boat built of 1/4″ marine ply over white as frames, sheathed in glass and fully encapsulated with WEST SYSTEM Epoxy. The 420 cm hull weighs 215 lb. Fully rigged, she comes in just under 300 lb.
John modified the design to include a launching bow spirit for an asymmetrical spinnaker, swept spreaders and carbon fiber, and Kevlar reinforcements in high-stress areas. This boat is rigged with 47 blocks, so everything is adjustable. John says the boat "jumps" on a plane instantly when the roller-furling jib is set and will plane under main alone with 15 knots of breeze and solo crew.
---
Ice Scream Iceboat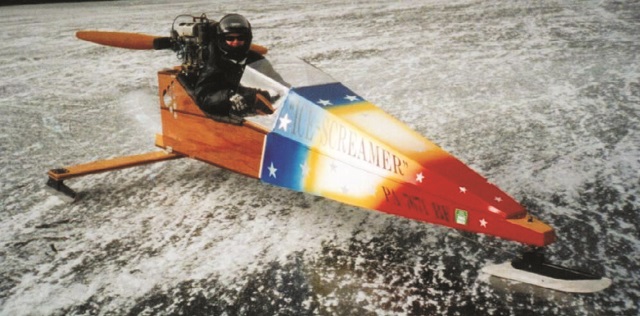 Paul Nulton of Hasted, Pennsylvania the Ice Screamer, " the new high-speed winter thrill machine." The ice Screamer will go 70 mph with Yamaha KT100cc 2 cycle engine. Paul offers plans for this iceboat and says the Ice Screamer can be built in less than 100 hours.
---
American Star in the Trans-Atlantic Rowing Race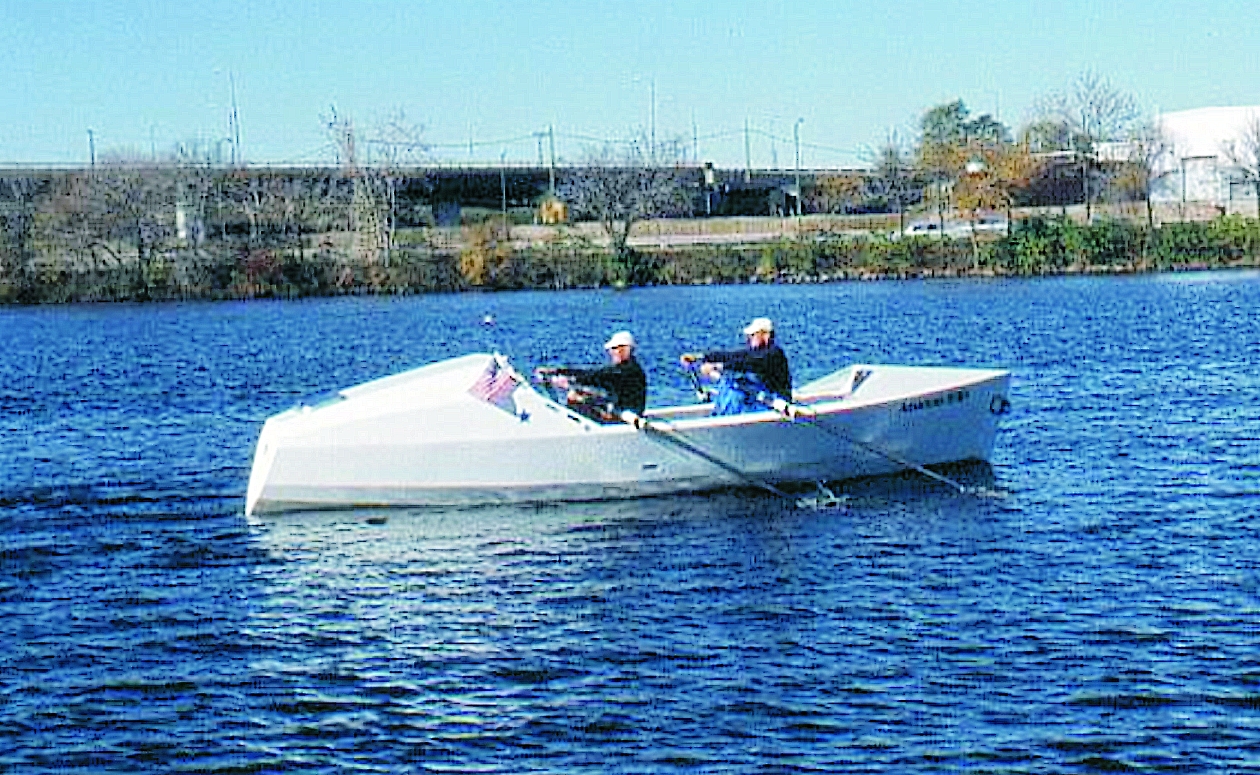 John Zeigler and Tom Mailhot finished eleventh in the 2001 Ward-Evens Trans-Atlantic Rowing Race from Tenerife, Canary Islands to Barbados, West Indies. Their boat American Star, which they built themselves (shown before final painting and outfitting), is a plywood kit comprised of 146 individual pieces. All 50 teams used the same kit boats. After all the pieces were conditioned, they received two coats of WEST SYSTEM Epoxy. Each of the hundreds of right angles created by the assembly of the kit had to be filleted and taped. The construction took over 1,500 hours, mostly weekends.
---
16′ Century Seamaid Completely Restored

This 16′ Century Seamaid was completely restored by Kevin Archer using WEST SYSTEM Epoxy throughout. His father, Stuart Archer of Miami, Florida. sent this photo and proudly exhibits the boat at antique boat festivals. Stuart says they have approximately 60 coats of epoxy on the boat and she is a real eye shopper due to the great finish. The boat also appeared in a fashion article in Vogue magazine in 2001.