By Craig McCune
After 20-plus years of vibration and pounding on the water, the molded plastic console on my 2001 Lund® boat was riddled with stress cracks and broken pieces. All of the fastener-mounting points were stripped out or broken. As often happens with older boat components, replacement parts were no longer available. I'd have to repair the console myself.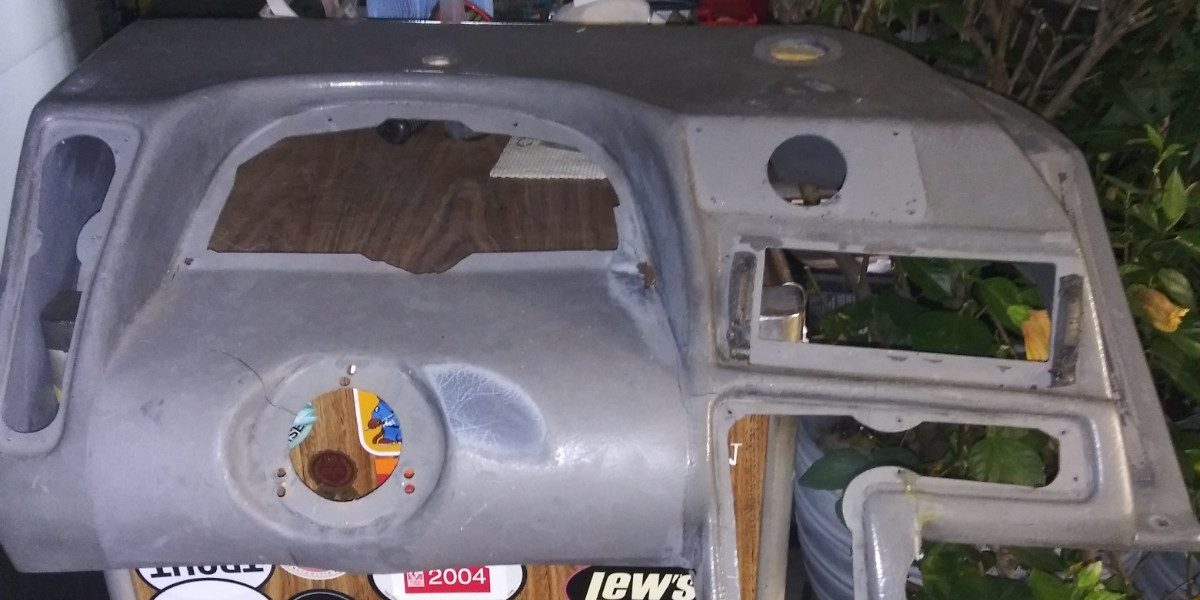 I am familiar with WEST SYSTEM® products but called their technical support line to verify my choice to use G/flex® Epoxy. It's commonly used to repair plastics such as molded kayaks. The Technical Advisor I spoke with agreed that G/flex was the best option. He assured me it would bond well as long as I used the correct plastic surface preparation methods: stripping the paint and flame treating. The console is made of ABS plastic, which G/flex adheres to nicely.
As recommended, I began by stripping off all of the paint with denatured alcohol and Scotch Brite® abrasive pads. Then I sanded the entire surface with 80-grit sandpaper. After widening the cracks with my rotary tool, I drilled a small hole at the end of each to prevent the cracks from expanding. I beveled and rounded the edges of the plastic to remove all sharp edges.
Immediately after flame treating the plastic with a propane torch, I filled the voids and cracks with G/flex 655 Thickened Epoxy Adhesive. Flame treating promotes the epoxy's adhesion to plastic.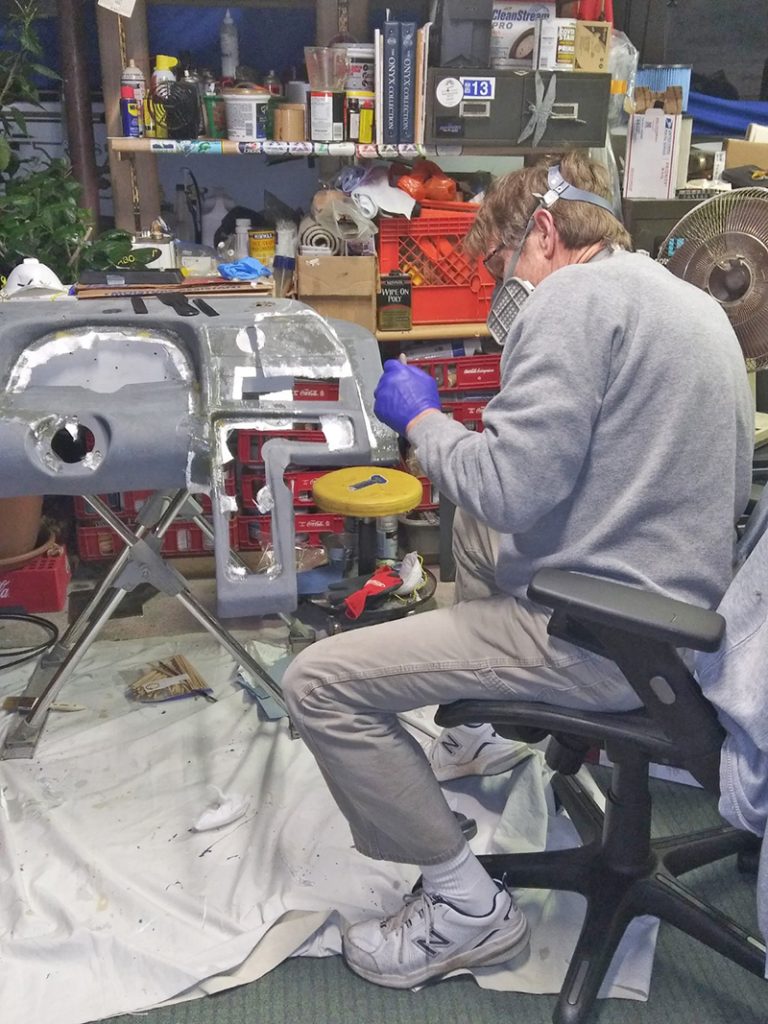 I reinforced the console's underside and topside by applying multiple layers of 6-ounce fiberglass, wet out with G/flex 650 Toughened Epoxy. Using G/flex 655, I textured the repair areas to blend them with the original console surface. I then encapsulated the repaired console with two coats of G/flex 650.
To prepare for painting, I cleaned the cured G/flex coating with water and a Scotch Brite pad to remove any amine blush before dulling the epoxy with 180-grit sandpaper. Next, I applied SEM® Plastic Adhesion Promoter followed by three coats of SEM Vinyl Coat™, a flexible aerosol coating for marine vinyl and plastic. Finally, I sprayed on two coats of SEM Tac Free Protective Topcoat for a clear, flexible satin finish.
Overall, I am very happy with the plastic console repairs on my Lund. I believe the console will easily last another 20 years or longer.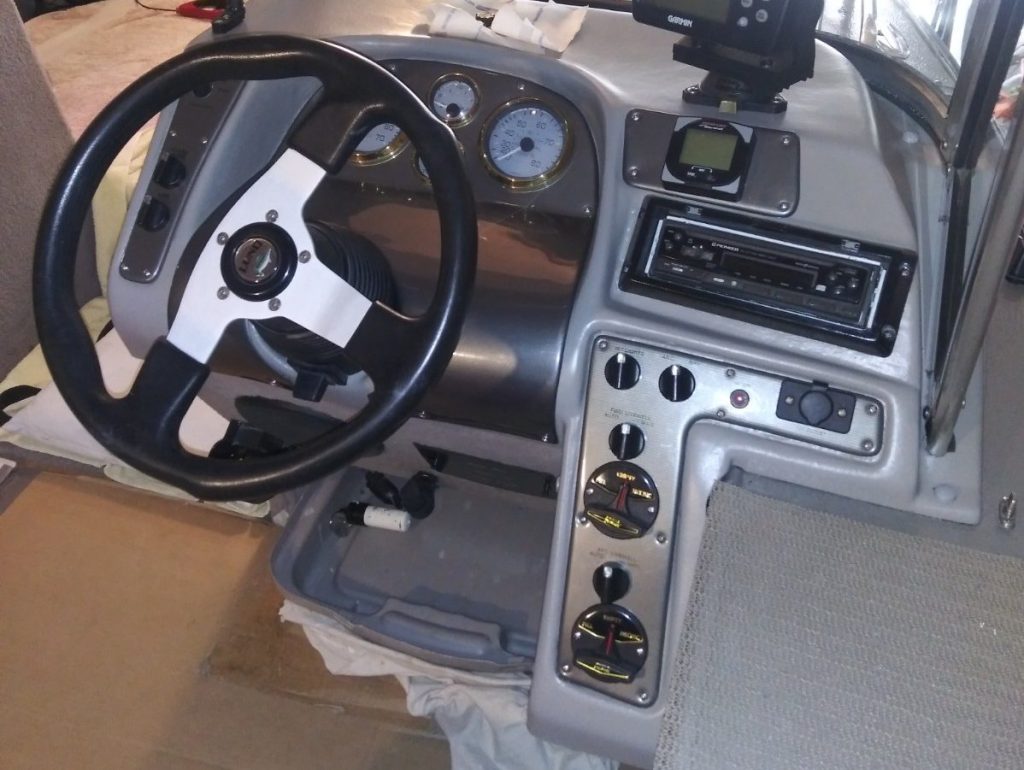 Close-up of a stress crack in the plastic console.
Applying a layer of 6oz. fiberglass with G/flex 650.
The console after being repaired