BY MIKE BARKER
A little history lesson. Last year a cousin of the Gougeon Brothers, David Huskins and his family, visited the Thunderbird Lodge on Lake Tahoe. He sent us a couple photos of Thunderbird, the legendary commuter yacht designed by John L. Hacker in 1939. It was commissioned by George Whittell and built by Huskins Boat Works in Bay City, Michigan. 
David found out from her captain that WEST SYSTEM® Epoxy is used in the maintenance and restoration work on Thunderbird. What the captain did not know and what David was happy to point out was that WEST SYSTEM Epoxy is manufactured at the same location where Thunderbird was originally built.
Many years after Thunderbird the Gougeon brothers started their boat building careers working for Ben Huskins and bought the Huskins Boat Works to start their own business. The rest is history. David Huskins, by the way, is third cousin to the Gougeon brothers because Ben Huskin's son, his grandfather, married a women named Betty Gougeon. Small world.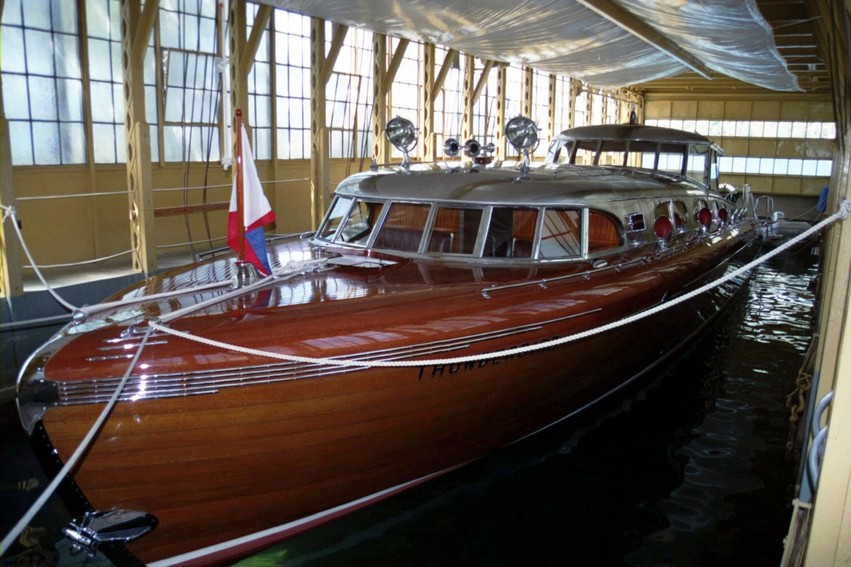 Thunderbird as she looks today, one of the most elegant wooden boats of the twentieth century.
Mahogany and brushed stainless steel never looked so good.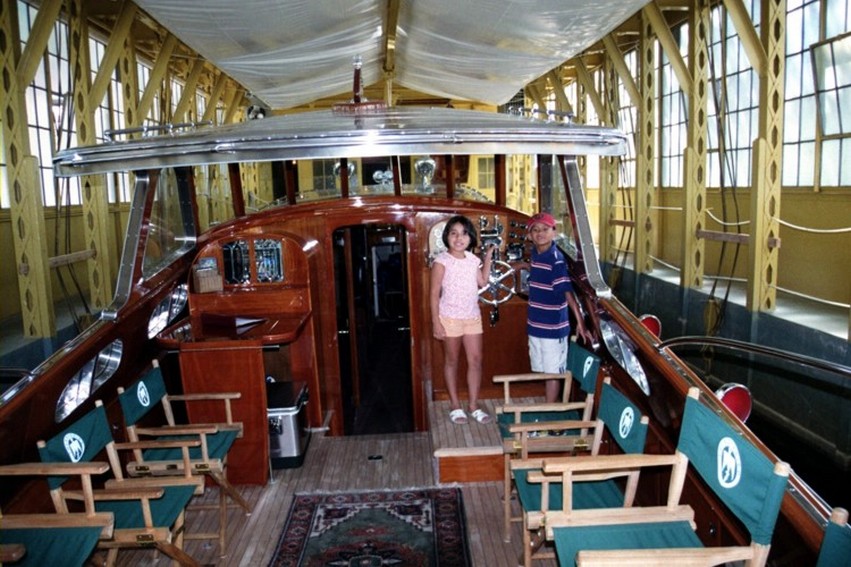 Two of Ben Huskin's great, great grandchildren onboard Thunderbird while on tour at the Thunderbird
Lodge.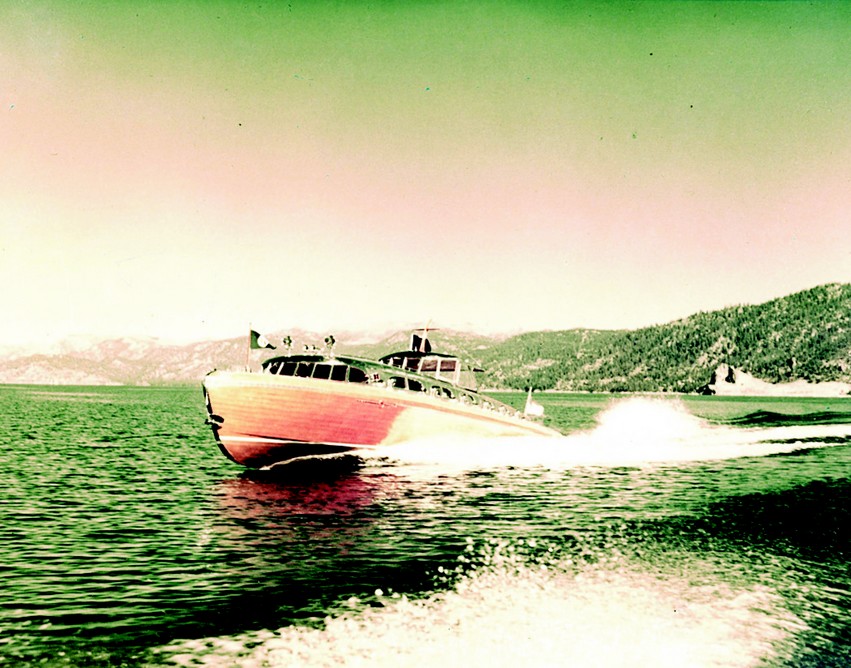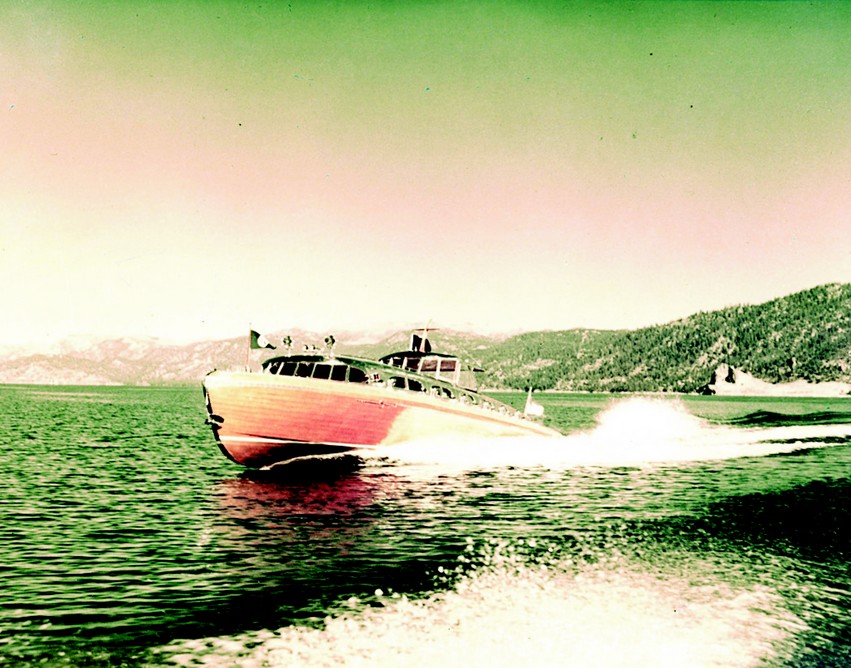 A faded photo of Thunderbird on Lake Tahoe, circa 1960. Outfitted originally with twin V-12, 550 hp
Kermath engines, the vessel was capable of 60 knots. It was refurbished in 1962 when the flying
bridge was added and the engines were replaced with two 1,100 hp V-12 Allison aircraft engines.
The Huskins Boat & Motor Works as it looked in the early to mid 1930s, a few years before Thunderbird
was built and a few decades before WEST SYSTEM Epoxy came to be on the very same spot.