Designers and Builders of Fine Cedar Canoes
Now in their 25th year, Carrying Place, Canoe & Boatworks Limited is still producing high quality canoes, kits, plans and accessories for the discriminating paddle sport enthusiast. All of their plans have been designed or lofted by Joe Ziemba, and each design is enhanced through a special computer program. Every canoe is built by hand and can also be customized. Joe also does restoration work and teaches courses in restoration for those who wish to refurbish their canoes themselves.
All of the designs are unique and available only through Carrying Place (copyright pending on all designs). The shop is located near Kleinberg, Ontario on a historic canoe portage route called the Toronto Carrying Place.
Plans, kits or the boats themselves are available in a variety of styles and sizes. All models range in size from 12′ to 18′ for solo, tandem or family canoeing. The cedar canvas canoes range from 12′ to 16′, the cedar strip canoes are available in a 6′ model (for display/showroom use) as well as 12′ to 17'6″sizes, and a 15′ cedar strip rowboat is available as well. Thirteen plans are available ranging in size from 12′ to 17'6″. There are four different kits available-bronze and silver will build a canoe from 12′ to 15′ and gold or platinum will build 16′ and 17′ canoes. Each kit comes with all of the material you'll need to build your own canoe (including WEST SYSTEM® epoxy).
Carrying Place Canoe Works also offers paddles and other accessories such as hand-caned seats, carrying yokes and other custom accessories for your canoe.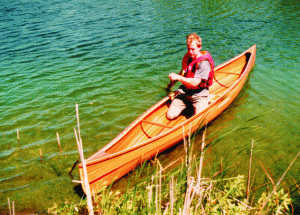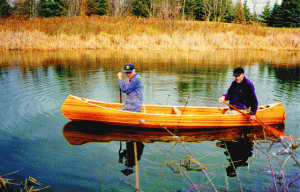 Carrying Place Canoe & Boat Works Limited