Restoration of Pacific Class sailboats
These 31-10 Pacific Class sailboats appeared in Epoxyworks in 18, Fall 2001. They were being rescued and restored by a dedicated group in San Diego, California. John Sutphen, who was involved in the project, sent the photo (below) of one of the restored Pacific Class boats under sail: the reward of hard work and dedication.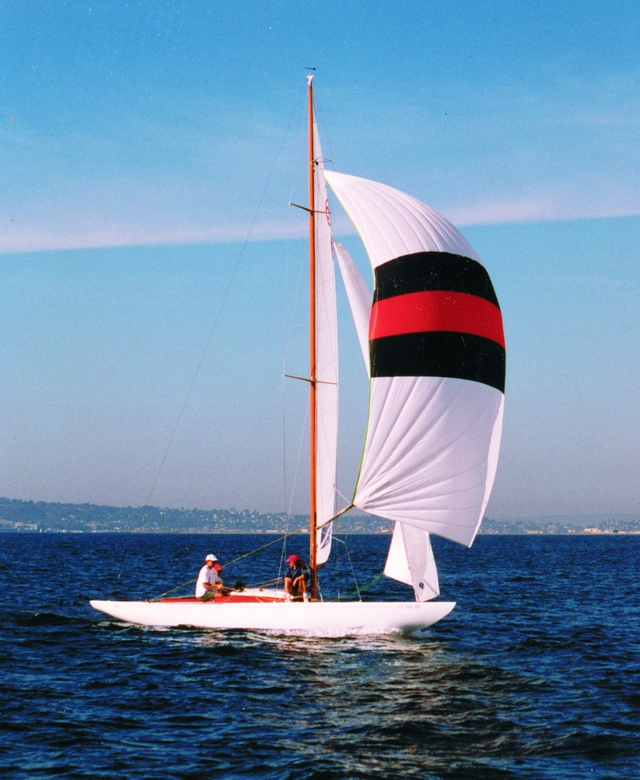 ---
---
---
Elegant Vessels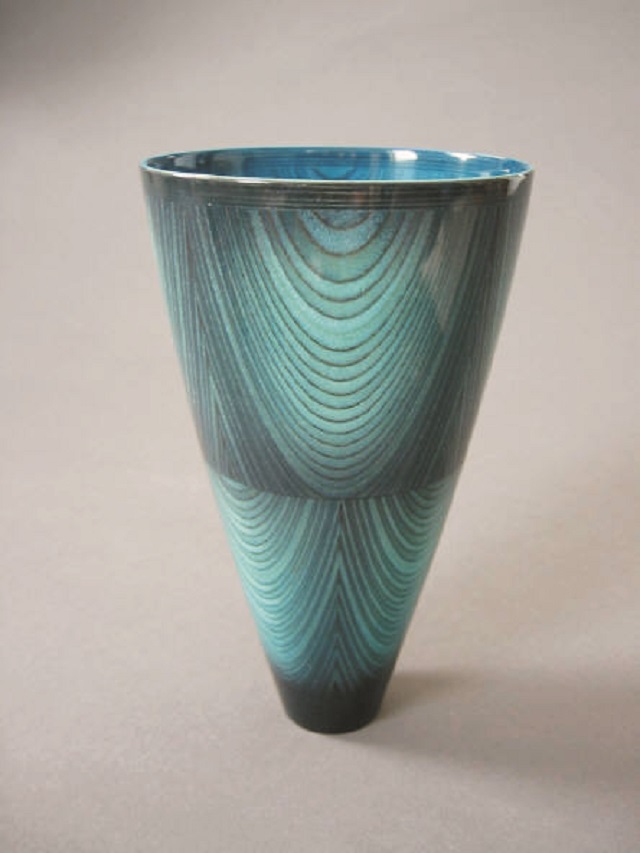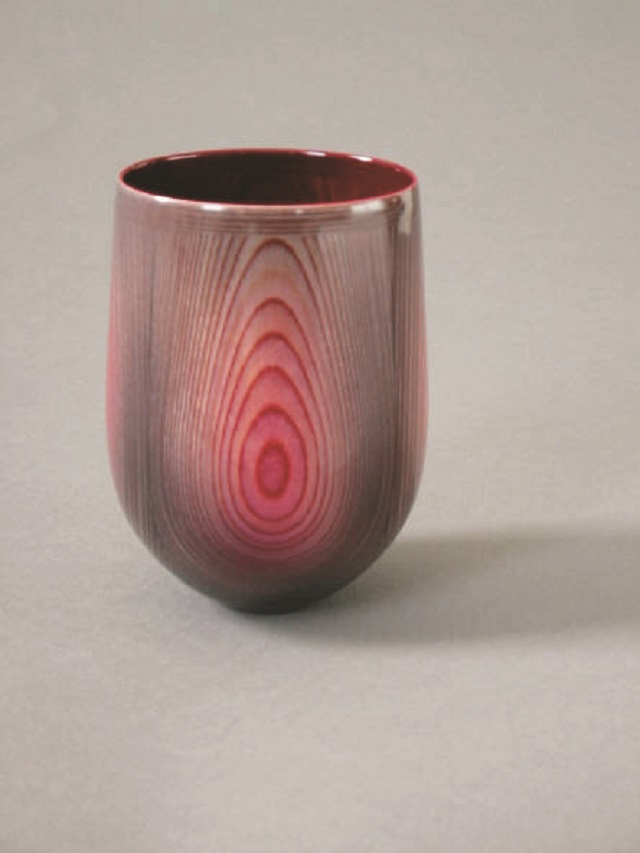 Stephen Gleasner, a woodturner from Appleton, Maine, creates these elegant vessels of 1/4″ GLII aircraft plywood. He uses WEST SYSTEM Epoxy to build up constructions out of the plywood sheets. Each 1/4″ of plywood has 12 plies. When turned, the glue lines become an integral visual element in the design. Most of the pieces are 11″ to 14″ tall. They sell through galleries and exhibitions throughout the country.
---
Stitch and Glue Sea Kayak Reinforced with Kevlar/Graphite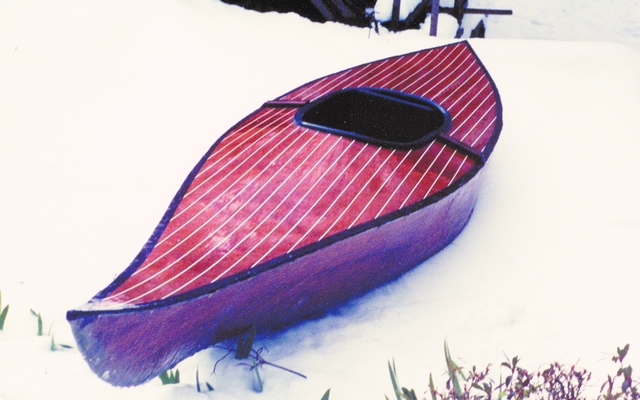 Robert Dalley of Cullowhee, North Carolina, built this 11′ stitch and glue sea kayak. The bottom is reinforced with Kevlar/graphite. To give the deck a 1920s cutters look, he laid white automotive detailing tape into grooves in the mahogany plywood.
---
Designed and Patented a New Bicycle Suspension System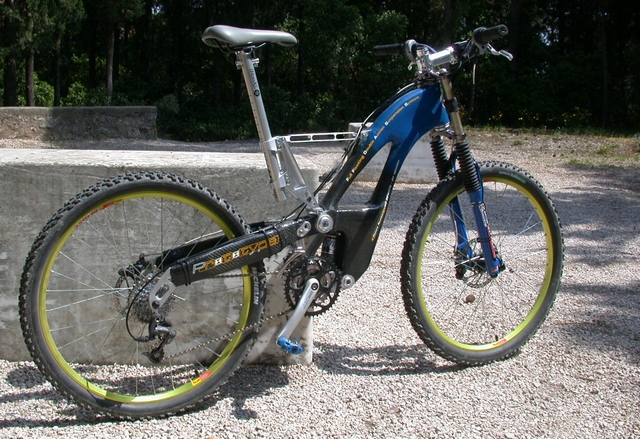 John Smirneos, a graphic artist who lives in Athens, Greece, has designed and patented a new bicycle suspension system. This prototype uses CNC machined parts bonded to the carbon/Kevlar mainframe. He constructed this on an alignment table that held the CNC parts (dropouts, headset tube, suspension pivot rests, etc) in place. Then he built a foam core to connected the parts and covered the core with uni-directional, bi-directional, twill carbon cloth and some unidirectional Kevlar tape at the high-stress areas. All components were bonded with WEST SYSTEM 105 Resin/206 Slow Hardener.
John had never built a bike frame before, but he says the project was a big success. He has put over 3600 kilometers on the prototype and the suspension operates as expected. The bike rides wonderfully. For more information, visit prototype.gr.
---
Canoe Coffee Table
Five students at Vermont's Richford High School built this canoe coffee table under the guidance of science teacher John Little. The half-scale Puddleduck model is made of white cedar with basswood trim. The cradle is made of laminated ash and the spacers supporting the 1/4″ glass top was made from wine corks. This prototype was sold to provide funds to support their unique canoe building program, now in its ninth year and building two full-sized canoes per year. Little's students' canoes have appeared in previous issues of Epoxyworks.
---
Make Exactly the Size Batch of Epoxy you need.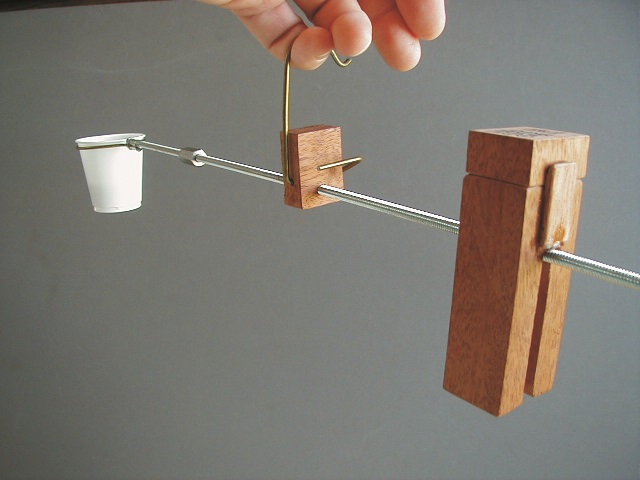 Many epoxy users, especially hobbyists and model makers, need to mix epoxy in small, sometimes tiny, batches. One of those users, Philip Zhivago, has invented a device that makes it much easier to accurately meter small batches. With this shop-made balance, you can make exactly the size batch of epoxy you need. The balance can be scaled up for larger batches or scaled down for very small batches. It's an interesting project to build with practical benefits, Zhivago provides detailed plans with excellent step-by-step photographs.